With 200 million users and counting, LinkedIn is one of the most prolific social media networks. What makes LinkedIn so unique is its focus on career and professional development.  This feature makes a LinkedIn presence a key component of a Lawyer's overall marketing campaign.
LinkedIn is primarily composed of professionals across all industries. These are all prospective clients with resources to support your practice. This is especially true for Business, Employment, & Corporate lawyers. The client likely has a presence on LinkedIn and having a comprehensive profile will increase the likelihood that relevant clients contact your practice.
Understanding the importance of LinkedIn, here are few tips for lawyers: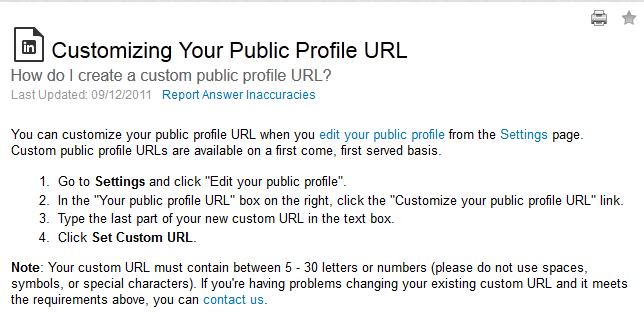 By default, LinkedIn users have a long URL for their profile. This is not very SEO Friendly. Follow the above steps to change your URL to something along the lines of LinkedIn.com/ln/johndoe. I recommend that the custom url be the same as your Twitter handle. In the case the lawyers Twitter handle should be @johndoe
Add As Much Content As Possible
Lawyers should enter as much information as they can on their profile. This includes their past employment and links to their website and other social media profiles.
Share Your LinkedIn Profile
At the same time, it's important to share your LinkedIn profile on your website (along with your other social media profiles). One can even include these links in their email signature.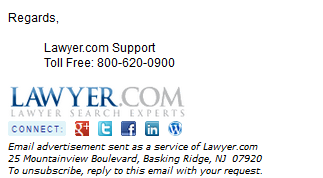 This establishes your brand as a market leader. Lawyers should look for as many ways as possible to remain connected to their clients and have a presence where new clients can be found.
Social media is still fairly new when it comes to its applications in business, especially for its use in the legal marketing space. As this technology becomes more mainstream, lawyers who embrace its benefits will be uniquely positioned to grow their practice.
Stay tuned next week for the conclusion of LinkedIn best practices for lawyers. We'll discuss what to do on LinkedIn and how to create a firm profile for your practice.