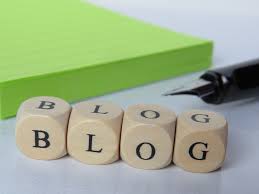 In the digital age, building an online presence is a must for lawyers and law firms.
For most lawyers, blogging is one of the easiest, fastest, and most effective ways to get in front of the digital audience. A short-term benefit is the instant exposure that you'll get. Blogs (and the internet) transcend geographical boundaries, which means that your name will reach a wide audience. Blog consistently, and you will soon establish yourself as a thoughtful, expert attorney whose advice people value. A major advantage of blogging is that unlike paid advertisements, it brings potential clients to your site for free.
The history of legal blogging dates back to 2002, when lawyers and legal professionals began sharing their expertise on the web. Around 100 blogs appeared in 2002; today, there are approximately 1,500 law blogs covering all areas of the law. Evidence shows that blogs are a staple for firms large and small: since 2002, approximately 80% of all blogs are still up and running. However, finding success through blogging takes a bit of work on your end. Here are some strategies for reaping benefits through blogs:
According to Forbes, you should post a blog at least once a week to keep the momentum going.  If you're short on time, updating the content on old blogs is equally effective. Quality blogs quickly gain new readers and keep regular readers coming back for more.
Research shows firms that produce 15 blogs or more each month have up to four times as much traffic as those who post less than five times a month. Provided you consistently post fresh, high quality content and avoid keyword stuffing, search engines like Google will give put your site higher in search engine rankings, which puts it right in front of web surfers.
Nobody likes a copycat, and that is particularly true on the internet. In addition to reducing your credibility as an expert, Google will penalize the overuse of keywords and content copying by lowering your website's rank in search engine results.
Keep Up with The Joneses:
Posting content with legal news and updates is vital, especially for continuously evolving fields of law, such as IP and patent law. You may even want to watch for daily relevant updates and post them, even if you just provide a short update.
Look at how often your competitors post blogs. Next week, post one more than that number and you'll find yourself pulling ahead.
Blogging, and a general effort to attract more traffic, requires some financial investment. Essentially, the larger your marketing budget is, the more opportunities you are likely to find. This includes more chances of posting a popular blog (i.e. one that goes viral), more search engine indexes, and most importantly, happy readers). Remember that quality still counts: one high-quality blog is much better than 12 mediocre ones.
Posting a blog is a good step towards attracting new visitors, and potentially new clients. But putting content on your site is only half the battle. Take it a step further and post your material on one or more social media sites, such as Facebook, Twitter, and LinkedIn. In addition to gaining even more visibility, social media websites let you interact directly with readers, such as by responding to their comments. This, in turn, makes readers feel that you are accessible. They can even share your content, which increases your outreach.
Once you master posting plain text blogs, you can start exploring with video clips and pictures. As attention spans continue to decrease, people want to get information in the easiest, most appealing way possible. Adding audio and visual is a great way to break up the monotony of text blocks, and it can reach an even more diverse audience.